Drain Cleaning McKinney TX
Is your bathtub sink or shower draining slowly than it used to? Do you have any problem going with your drainage that confusing you? If so, you might be wondering where you can find the best drain cleaning pros who know How to Unclog a Sink & How to Unclog a Shower Drain.
When you have any issue with your drains that requires professional drain cleaning, be sure to call out Plumbing McKinney TX Pro. We have a variety of cleaning methods & solutions that will draw a smile on your face.
We know exactly how blocked drainpipes is a bothering thing that may ruin your day or lead to damaging floods inside your house. Contact our qualified pros once you notice such a problem.
Is it an Emergency?
Call Us Now for Fast, Friendly Plumbing Services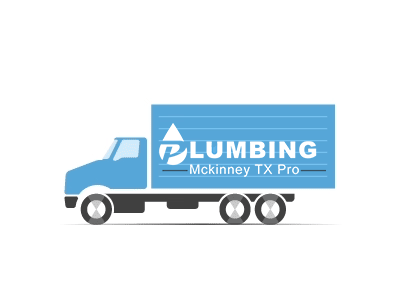 Drain Clogs Isn't A Big Deal Anymore
Clogged drains can occur because of grime, grease, or food wastes that buildup inside the pipe. These sticky materials can grab hair & others that also block the wastewater flow and ends up completely blocked. Our drain cleaning team is consists of the best cleaners in Texas.
We work only by using powerful tools & proper equipment as drain snake & Hydro-jetting that aids us in our fight to get your drains cleaner than ever. Hydro-jetting means that we clean your drains with pumping high water pressure to clear all clogs & debris that build up in your pipes away.
There is no big or small amount of clogging or blockage that we are unable to clear. Be certain that you are going to get the most professional treatment once you call us. Contact Plumbing McKinney TX Pro at any point for immediate drain cleaning.
Our cleaners are professionals, they can take care of your drainpipes quickly & properly. It is our job to eliminate any clogs & ensure you long-lasting clear drains. We are always eager to make all our customers feel completely satisfied with the positive image of our service.
Top Notched Drain Detecting Solutions
Do you flush your toilet but it back up on the floor? Is your kitchen or bathroom faucet not draining well? Do you have to take your shower in standing water? All these problems because of neglecting drain cleaning.
It is a common thing to have clogged drains epically when you do not clean your drains for a while. The shower, sink, toilet, bathtub, and drains are the ones that tell you that there is a problem in your draining or plumbing system. Plumbing McKinney TX Pro is your ideal solution when you need an expert drain or sewer cleaners.
We offer wide drain cleaning solutions to fit your house's needs. Our professional plumbers are well trained to detect quickly the main source of any broken sewer line that leaks in your house. We use a range of techniques & methods to fix your drain & sewer problems.
To give you the results that you are expecting and beyond, we use State-Of-The-Art Tools as "Video Cameras" to determine & inspect where your clogs specifically are. By using this tool we can identify the main cause of blockage whether tree roots or any other problem.