Garbage Disposal McKinney TX
Disposals are very important parts of the typical Texas kitchen. Installing a garbage disposal unit able to add a sense of ease to your daily life inside your kitchen. All your food waste as vegetable parts, potato peels, eggshells can simply wash down after being cut up by the disposal.
With Plumbing McKinney TX Pro's garbage disposal repair & installation, your unit will do all dirty job for you. If your disposal doesn't work properly, you will have a clogged drain & damage your sink. Avoid all these costly repairs & ask our plumbers for aid if your garbage disposal leaking or stuck or even clogged.
We offer our customers great plumbing services since 2003 in McKinney TX and its surrounding area, so give us a call today!
Is it an Emergency?
Call Us Now for Fast, Friendly Plumbing Services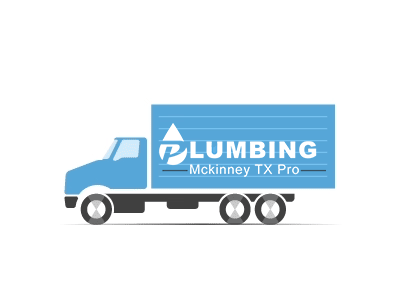 Want to Avoid Disposal Repairs!
We are aware that you want to keep your garbage disposal working always in its best. Thus, we are always happy and ready to help you at any time you need aid. Here are some things that you mustn't throw it down your garbage:

• Fats, grease, and oils.
• Paper or plastic.
• Unchewed food leftovers as bones or corn
• Fibrous vegetables as asparagus & celery.
• Ice cubes "it's not a good way to sharpen your unit blades"
In case your unit is not working properly although you turn on the switch again and again, don't ever try to deal with anything on your own. It is common for the garbage disposal to clog or the blades not working properly. Don't attempt to repair your broken unit as it is so dangerous.
All you should do is giving us a call & we will take care of this job for you right away. When it comes to garbage disposal fixing, there is nobody is comparable to Plumbing McKinney TX Pro's team of servicemen. Each and every single one of our workers has extensively taught to take care of these units perfectly.
Competing Garbage Disposal Replacement Prices
Is your garbage disposal leaking but nothing can make it stops? This can create huge mess on your hands if the underneath of your sink soaked with spillage. If you observe this happening, make the right call and stop this before it gets out of hand.
This Is A Thing That We Are Well-Equipped to Handle!
When you think about how much you use your garbage disposal daily, you will find that no garbage disposals last forever. At times garbage disposal doesn't worth it & it must be replaced in the soonest time. Such a job requires a professional licensed plumber to perfectly adjust your unit.
Plumbing McKinney TX Pro's perfect kitchen plumbers will replace your old disposal with a new one in a timely manner. It is easy for us to take care of any kitchen plumbing issue for you with good and Competing Prices. All of our service prices are the cheapest but of course with high quality.
Regardless of the service that you really need whether repair, replacement or installation, contact us! Simply schedule your appointment now with our reps to replace your disposal with ease.