Toilet Repair McKinney TX
Repairing a leaky toilet or toilet doesn't stop running seems to be so easy job, but it is so complicated than you think. Are you in need of a toilet repair service that knows How to Fix A Running Toilet or How to Replace A Toilet? You need to get a professional to solve this problem.
If you seek after a professional toilet repair from qualified plumbers, Plumbing McKinney TX Pro is willing to assist you with setting sail. Read further to learn more information about how we can support your toilets. Our techs are the top plumbing specialists in Texas. It is an easy thing for us to get this job properly from the first time.
Is it an Emergency?
Call Us Now for Fast, Friendly Plumbing Services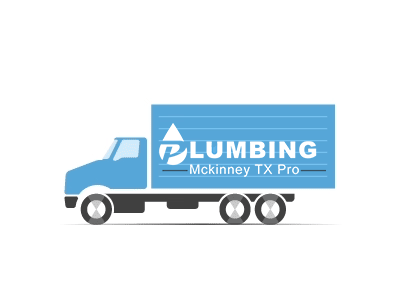 Permanent & Affordable Toilet Repair Solutions
To figure out whether your toilet requires repair or not is an easy thing. Here are some of the main signs:

• Toilet Bowl Empty Very Slowly.
• Toilet Doesn't Flash.
• Low Flow Toilet.
• Water Drips on The Ground... & More.
If nothing of the previous problems can be solved by the plunging or you can't identify the main cause of the problem, call us. When it comes to toilet repairs first give it a look to be able to determine the main cause behind the problem. This includes flushing the toilet, check the bowl for crack, and also check the floor for leaks signs.
Is your tank leaking profusely and it is causing an unnecessary mess in your guest bathroom? We can end any kind of leaks properly & permanently. There are some problems requires simple solutions as clear the clog, replace the toilet flush valve, or adjust any broken part.
These kinds of fixes can be fixed quickly & affordably. However, there are some complicated fixes that require expert hands. As if you have a leaky or broken sewer line or pipe, toilet faulty is just a sign of some serious issue behind it.
Give Plumbing McKinney TX Pro a quick call the moment to notice any of these serious signs immediately to avoid costly repairs.
Toilet Repair Isn't Always A Good Solution
There are some problems can't be solved that require a new Toilet Replacement as a cracked porcelain bowl. Even if the crack is small, it can turn into big and serious leaking start. Also, if you have an old toilet, it will be hard to stay clean for a long time.
Thus, in such cases, it will be better to replace your old & broken toilet with a brand new and efficient one. Replacing the toilet is costly, but you can save lots of your wasted money over water bills. Plumbing McKinney TX Pro totally committed to giving you great deals through our online coupons.
Installing toilets takes a couple of hours from our professionals. It includes turning the water off, removing the old toilet, then placing the new one and detecting the connections for wear & tear. Also, our pros can tighten up your loose and flimsy toilet handles.
Don't worry, we'll do what it takes to eliminate any problem right away by using toilet snake & advanced equipment. It is our job to make things easier for you. You don't have to think twice before calling us, pick up your phone & call up now.