Water Heater McKinney TX
Have you been looking for a local water heater repair but none of the recent companies you have reached match your needs? If you are still feeling unsatisfied with the performance level of that you are getting out of your water heater, then Plumbing McKinney TX Pro is what you need.
If you are looking for a well-prepared and high-quality water heater repair service at affordable prices, then we can work for you. We can deal with all water heater brands as Rheem, A.O.Smith, Bradford, Rinnai Water Heater, and more.
Whether you want a tank, tank-less, gas or electric water heater repair, it's an easy job for us. Give us a call today to receive one of our licensed expert plumbers to inspect your current situation.
Is it an Emergency?
Call Us Now for Fast, Friendly Plumbing Services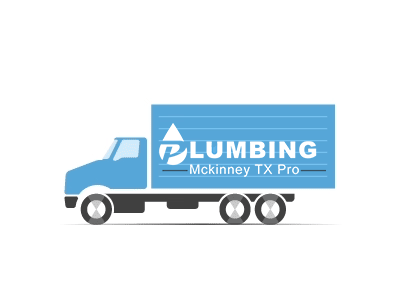 Signs Of Water Heater Malfunctioning
Do you want to know the obvious signs of water heater repair? Perhaps your water heater is leaking or you get cold water although you turned on the hot water tap. If the leakage has started at the top, this may not be as big of a problem as you once thought it was.
Sometimes a simple tightening of your pipe can end it. Also, if the water suddenly gets too hot, this indicates a serious problem. There are other signs if you saw you must be certain that your water heater needs immediate aid as:
If there is Rust on your water tank or pipes then you have to replace it but only with the help of a professional expert. Bulging tank, this means that there is a problem with the hot water heater pressure relief valve. This type of problems is very dangerous that needs to be dealt with by an expert.
Noisy tank, if your tank makes a noise of knocking or banging this means that it needs flushing to get rid of sediments that gathered inside it. You can easily deal with this issue on your own but let the water cool first before flushing.
Affordable & Ideal Water Heater Options
Is your hot water heater leaking ? Do you need a new water heater replacement to enhance your water heater capacity ? We can offer you variety & great options as a tank water heater, tankless water heater, electric or gas water heater. We know exactly How to Adjust Water Heater.
A Tankless Water heater is a great unit to have in your residence if you are trying to cut back on the amount of space that you are taking up. With such type, you can reach hot water heater temperature that you desire only on demand. Its lifespan exceeds more than 20 years.
However, traditional gas-powered units are also an amazing choice for a lot of consumers. Gas Water Heaters are more expensive than Electric Water Heaters. But, the lifespan of the electric one is more than a gas-powered unit.
Therefore, be sure to do your research before investing in one or you can easily ask Plumbing McKinney TX Pro's professional & best plumbers in Texas for aid. They can deal with all types of problems with electric water thermostat & more. Also, if you hot water heater pressure relief valve leaking after replacement, we can fix it
Our affordable water heater services are just what you need. We do not believe in squeezing our customers dry for every nickel and dime they have. As a result, we do what it takes to help you get a good deal, which usually includes our online coupons.