Water Leak McKinney TX
Is your house pipes, drain, or sewer line leaking? Do you have a leaky faucet or water leak that forces you to destroy your busy day's schedule? In this case, all you should do is calling professional & experienced plumbers as Plumbing McKinney TX Pro who know exactly How to Fix Leaky Faucet and more.
We are well-prepared & experienced in water leak detection & repairs. As we know exactly how water leaks can lead to serious problems and damages to your property & health.
Although leaks are so tiny you can't expect from where it comes and what it can lead to. Our plumbers work only by using highly advanced equipment to repair your leaks on the same day with a satisfaction guarantee.
Is it an Emergency?
Call Us Now for Fast, Friendly Plumbing Services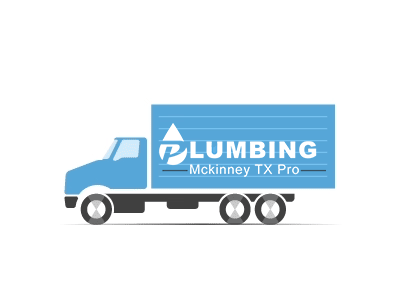 Professional Water Leaks Detection
Do you know how we can detect your water leaks? Our pros use different methods & techniques to the leak source around your house or yard. First, we use Visual Detection to see whether there is an obvious sign of leaks or not. Next, we use "Sewer Video Camera" that looks like a drain snake to find water leaks inside your water pipes.
Then, use the Electronic Leak Detector to inspect whether there small leaky holes inside your pipes. Finally, Water Pressure Test to detect water or gas leaks inside your sewer line. These methods depend on where your leaks are, how many there are & the condition of your pipe.
If your pipe is in good condition and there are a couple of small leaks in it, we can fix it. However, if the pipe condition is very bad, then you must replace it. Re-Piping is the ideal solution if the case of your pipe is completely deteriorated.
Concerning Slab Leaks, we are able to prevent further damages from reaching your house floors by rerouting the entire pipeline. We can stop yard leaks by digging down to replace the damaged pipe parts. If you got your pipes repaired by one of Plumbing McKinney TX Pro's professionals, we ensure you unrepeated problems.
Causes behind Water Leaks Problems
Do you think you might have a water leak but you are unsure of where it is coming from? It can be tough identifying leakage when it is not located on a showerhead or faucet. Thus, Plumbing McKinney TX Pro has developed a detection service that able to fix & identify the problem in a timely manner.
In case you are wondering what the signs of water leaks are, we can easily tell you. If you found your water bills are increased unexpectedly or there are wet spots or mold on the ground, these are signs of water leaks. Also, if you have low water pressure or sound of tickling water and more.
Some leaks are hidden which means that they might be forgotten for years without any fixture. Whenever you notice any of the previous signs, you can call us today. One of our licensed & highly experienced plumbers will come and find the main cause of leak & fix it perfectly.
Don't worry about our water leak repair costs. There is a common misconception among people that our costs are unaffordable. Call us now to hear our prices and you can find our online coupons to save a few bucks.